The current show of Georgia O'Keeffe's work, Modern Nature, at San Francisco's DeYoung Museum reveals the the gardener observing nature.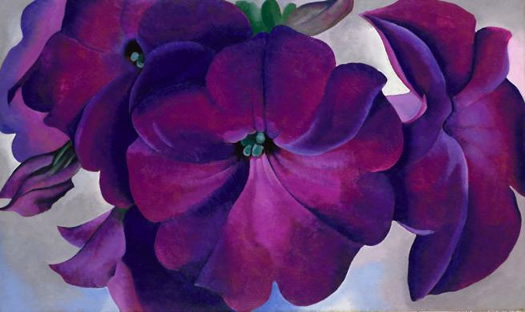 The works in the exhibition are all from a period of her life when she painted at the vacation resort town of Lake George, New York, before moving to the Southwest where she spent most of her career.  O'Keeffe was married to Alfred Stieglitz during this time, the famous photographer and gallerist who almost single handedly popularized impressionist art in America.
We see her studies of the Eastern landscapes with the trees, leaves, and most remarkably the garden flowers from the summer garden of the Stieglitz family, seen with the appreciation of a gardener that seeks to celebrate plants.
"I wish people were all trees and I think I could enjoy them then." Georgia O'Keeffe 1921 Continue Reading →