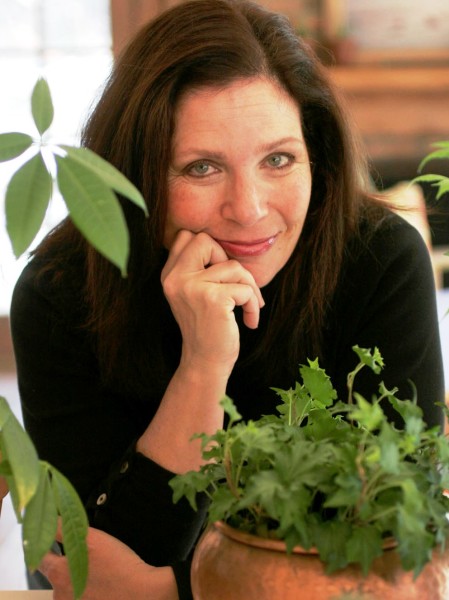 My book, Digging Deep: Unearthing Your Creative Roots Through Gardening, now considered a classic, was groundbreaking when published as no one had written about gardening in the context of creativity, spirituality, and transformation. Digging Deep gives me the chance to teach my 7-step process for being more creative in the garden as well as in life.
In addition to being a recognized gardening expert and deep ecologist, I am a broadcaster, journalist, Ordained Interfaith Minister, and Soul Tender. All of my work — whether I am writing, designing a garden, or guiding someone to a broader understanding of their potential through my soul tending practice – is based on my deep belief that our need to connect to the earth is an inherent trait – and that by doing so, we heal and experience more joy in our lives.
My faith in the healing power of nature informs everything I do. Each of us benefits from being surrounded by the beauty and therapeutic effect of nature – at home, work, and in the city or town where we live. To facilitate the ability for city dwellers to interact with nature, I focus on ecological landscape design, vertical green walls, green roof gardening, urban gardening, and sustainable urban agriculture.
In my Soul Tending practice, I help clients unearth the divinity within themselves and facilitate the expansion of their consciousness and personal growth. This sacred work is a natural result of my spending several years on deep inner spiritual work, practicing mindful gardening, being in nature, and becoming an Ordained Interfaith Minister.
I am a CBS Radio News Gardening Contributor – my gardening features are heard several times a week on CBS Radio stations throughout the country.  I have been a Regular Contributor on The Today Show, and made appearances on Live with Regis and Kelly, CNN, HGTV, Discovery, DIY, Comcast and NBC10 in Philadelphia. I have been the GardenSmart Contributor for USA Weekend Magazine (with a circulation of 49.5 million), a Contributing Editor for Radius Magazine, and was instrumental in developing the iVillage Garden Channel. I am also a co-creator  of Gardening Gone Wild — a highly respected blog of gardening authors, photographers, and broadcasters. I sit on The Advisory Board of The Healthy House Institute and The Housekeeping Channel.
Digging Deep is available at Amazon, Barnes and Noble, and Kindle.
I'd love it if you connect with me on: Facebook | Twitter | LinkedIn | Pinterest