I've stayed out of the great mum debate to this point, and I still don't intend to commit myself one way or the other. But whether you're pro-mum or anti-mum, you still have to be stunned by the annual fall display at Ott's Exotic Plants in Schwenksville, Pennsylvania. This mountain-o-mums draws visitors from far and wide, and little wonder! And it's not simply a pile of soil with plants stuck into it: There's actually a tunnel so you can walk through it, as well as a winding path so you can climb up and over—a truly interactive mum experience. Really, words can't express the sheer extent of the spectacle, so here are more photos…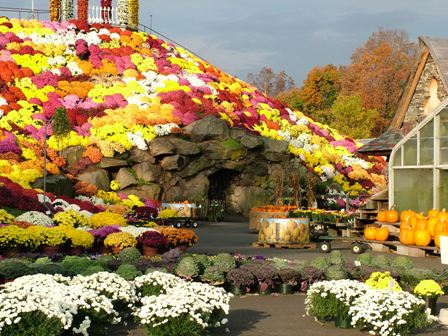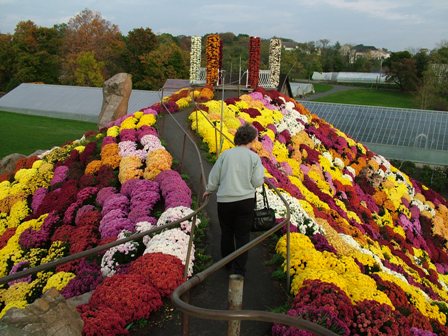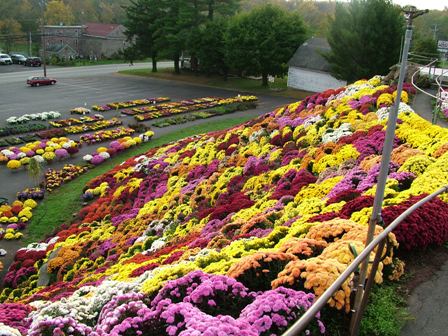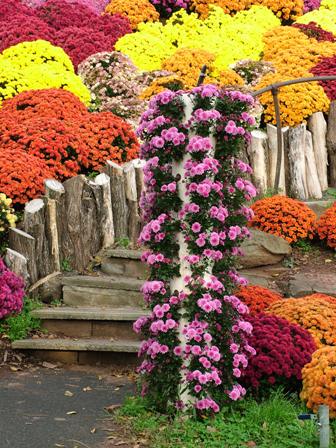 Now, don't be thinking this is a once-a-year event: In spring, the entire mountain is covered with an equally colorful patchwork of pansies. If you live anywhere in this area, it's really worth the trip to see Ott's at least once. It's more than just the mountain, after all; you can easily spend a few hours strolling through the conservatory and greenhouses. And whether you're into orchids, tropicals, annuals, herbs, or hardy plants, you're sure to bring at least a few new plants home with you! Sadly, they don't have a web site, but you can find their contact information here.
GET UPDATES
Sign up and receive our latest garden inspiration straight to your inbox.