Prickly pear cactus pads sometimes form hearts. I wonder what the plant is trying to tell us: "Be mine but don't touch me?"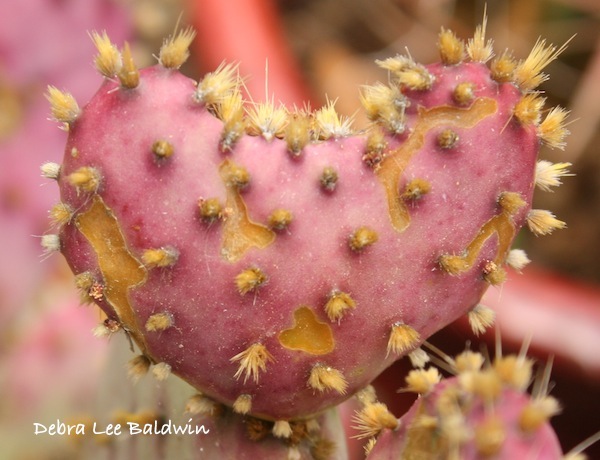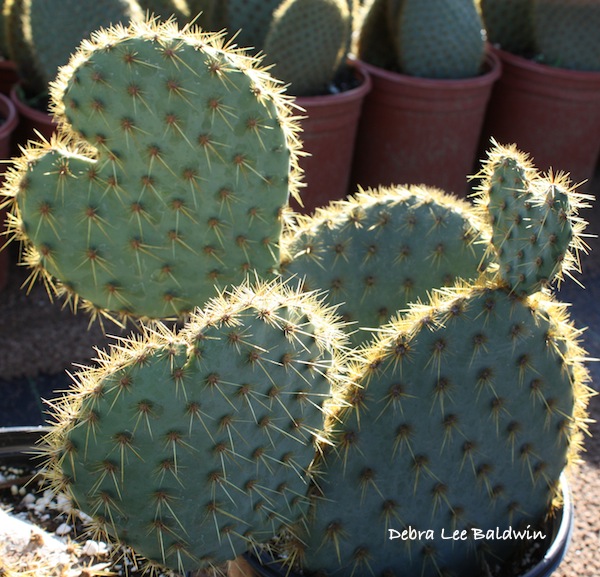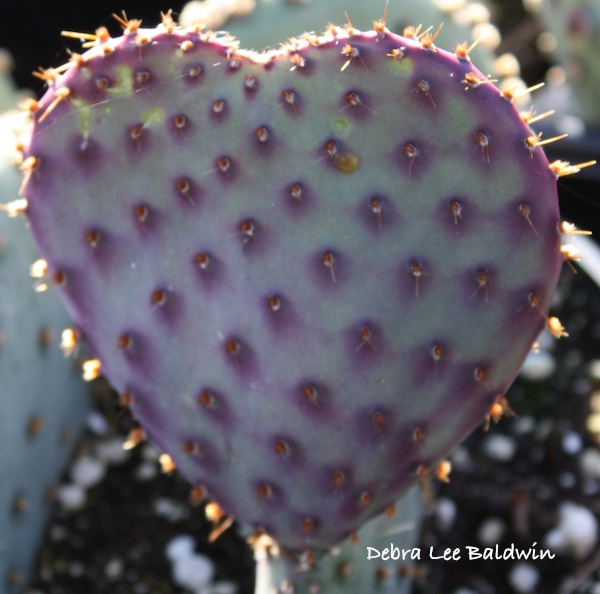 This last is a mammillaria. (You can call her Ma'am.) Here's a  bit of trivia: I used to think that mammillaria got their name because they're rounded like mammillary glands.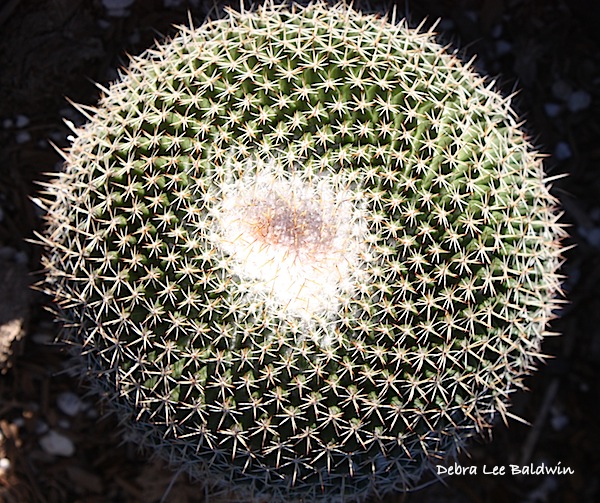 But no, it's because they're covered with bumps, and at the tip of each is an aureole from which spines emerge. So now you know. ;+)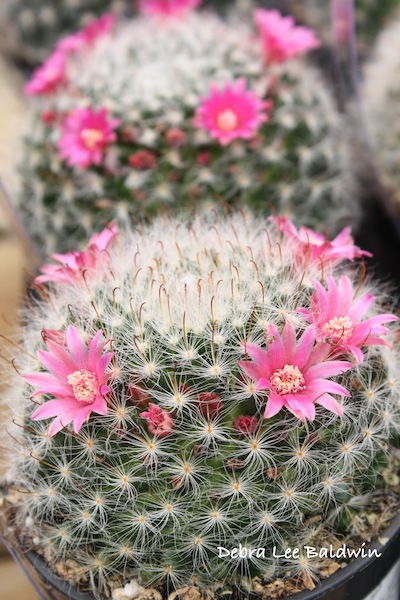 My goal is to share the beauty of waterwise, easy-care succulents in gardens, containers and landscapes via blog posts, newsletters, public speaking and workshops, photos, videos, merchandise, and social media (Facebook and Pinterest). My books: Designing with Succulents, Succulent Container Gardens, and Succulents Simplified.  www.debraleebaldwin.com 
GET UPDATES
Sign up and receive our latest garden inspiration straight to your inbox.