Shadows are as much a part of a Southern California summer as sunshine itself. These play with the imagination like a midsummer day's dream.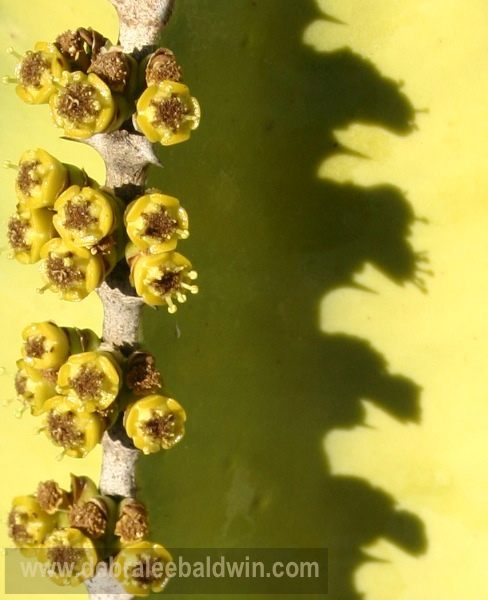 Above: Flowers of a columnar euphorbia.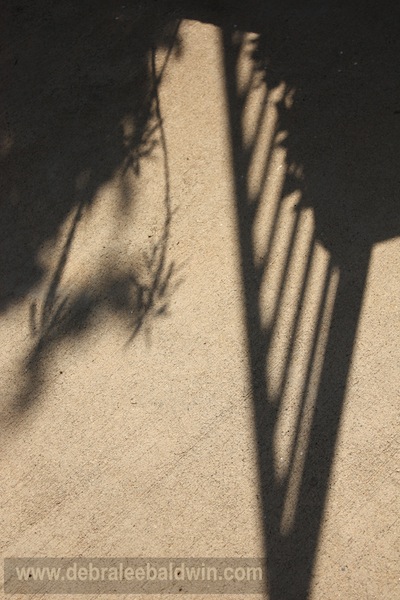 Above: Aloe flower and stair rail.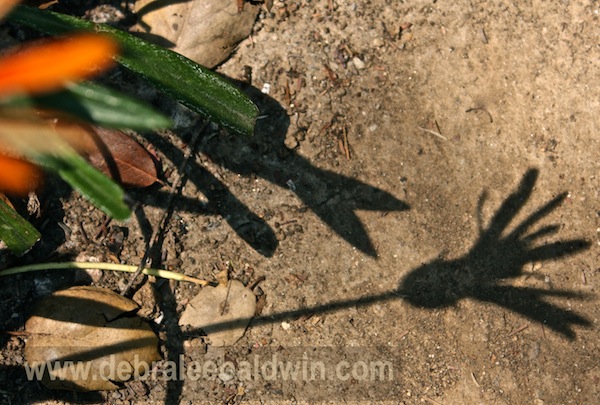 Above: Gazania bloom.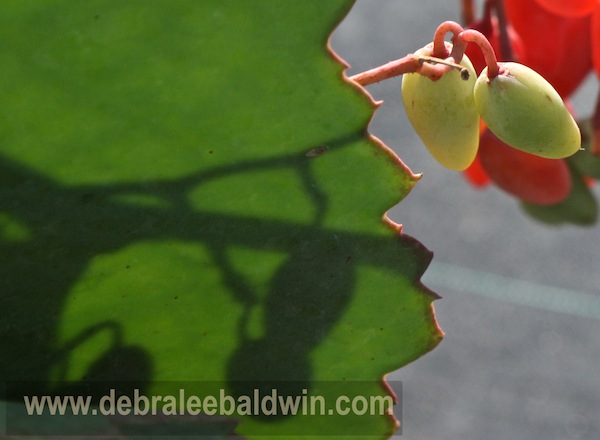 Above: Cyphostemma buds and leaf.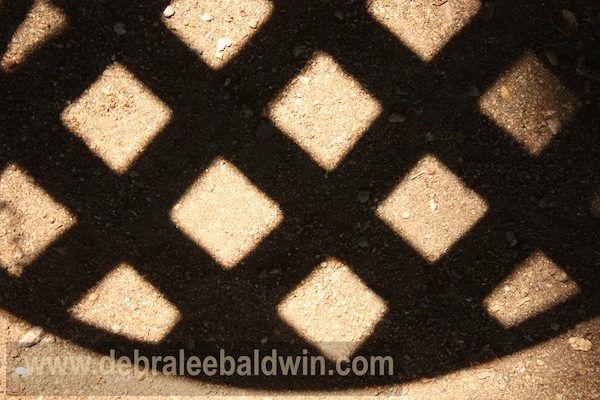 Above: A garden chair seat.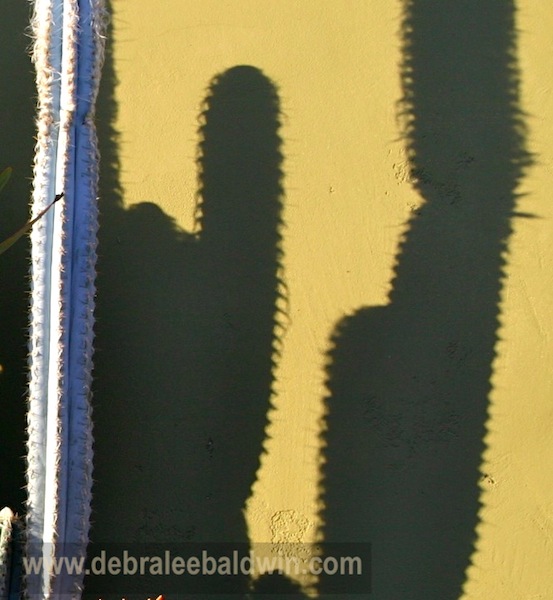 Above: Pilosocereus pachycladus.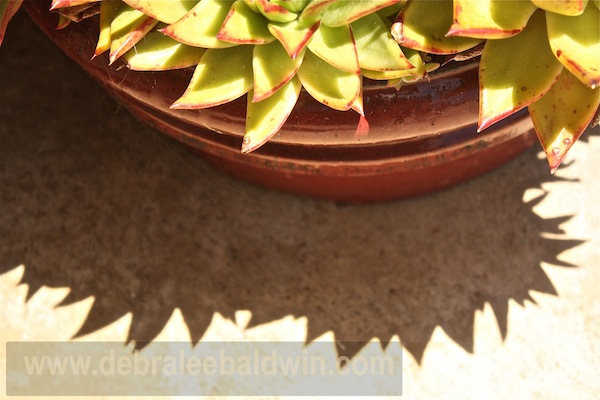 Above: Echeveria agavoides.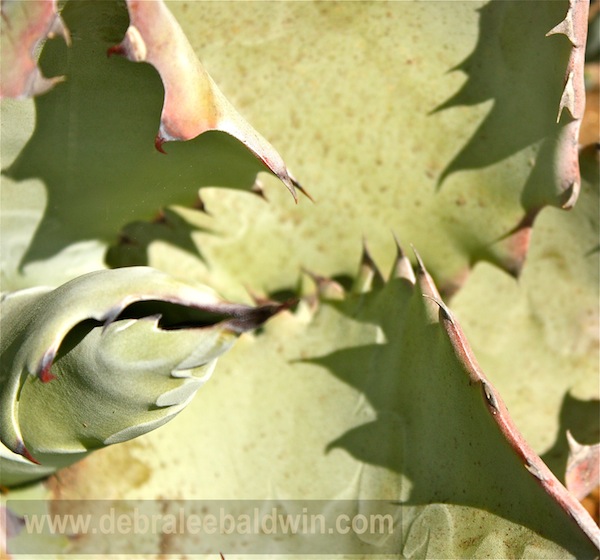 Above: Agave colorata.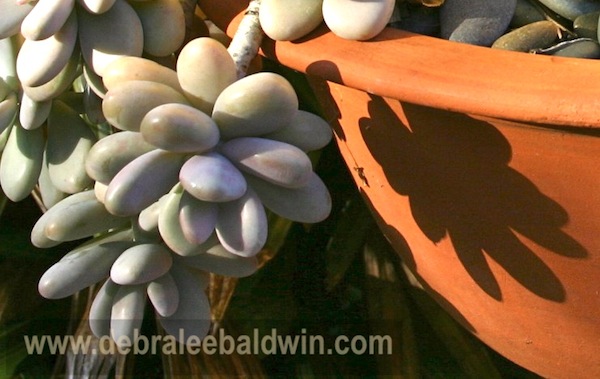 Above: Pachyphytum sp.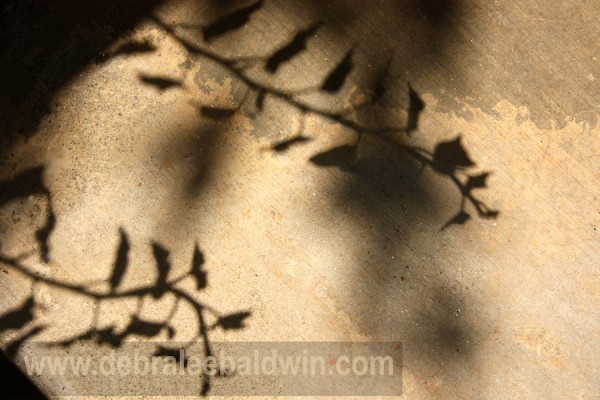 Above: Ivy.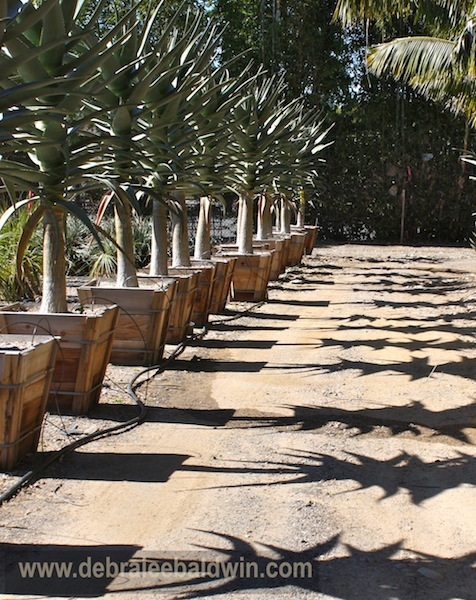 Above: Aloe 'Hercules' at a wholesale nursery.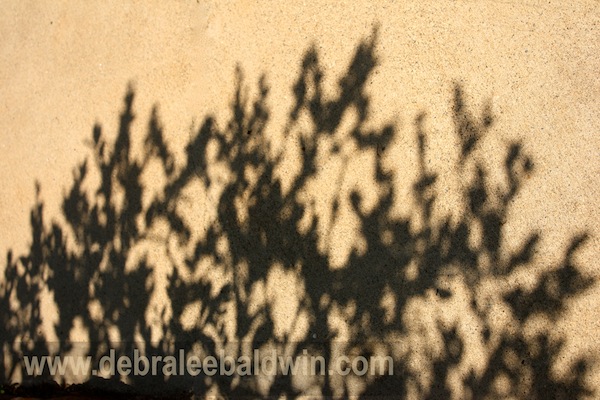 Above: Texas privet.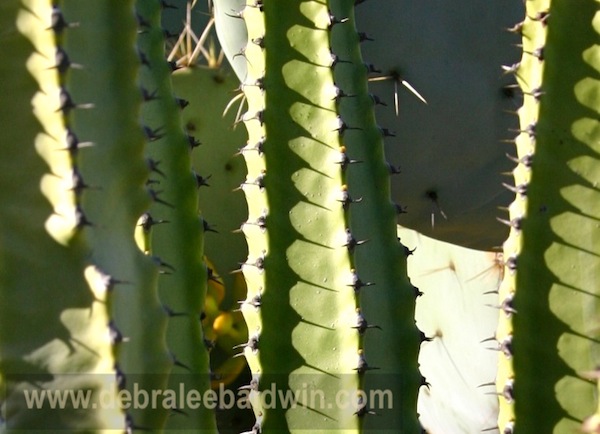 Above:
Another euphorbia.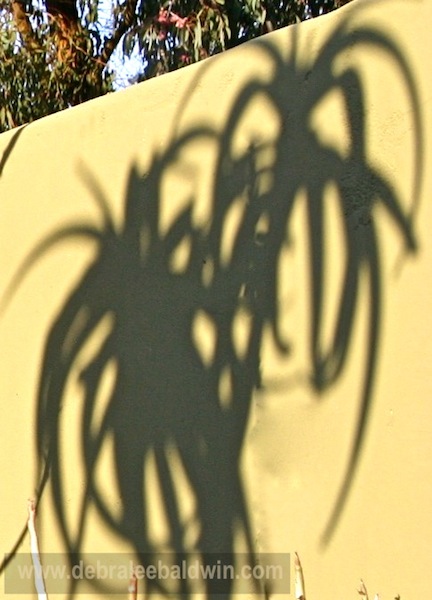 Above: Aloe bainesii.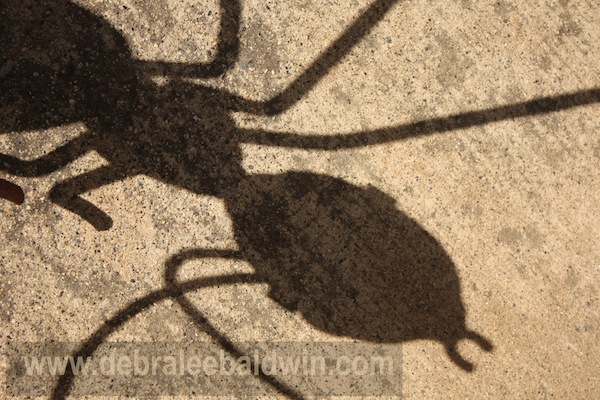 Above: Eeek!
My goal is to share the beauty of waterwise, easy-care succulents in gardens, containers and landscapes via blog posts, newsletters, public speaking and workshops, photos, videos, merchandise, and social media (Facebook and Pinterest). My books: Designing with Succulents, Succulent Container Gardens, and Succulents Simplified.  www.debraleebaldwin.com 
GET UPDATES
Sign up and receive our latest garden inspiration straight to your inbox.