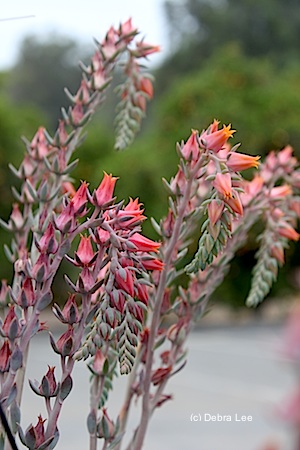 Echeverias, native to Mexico, have the most amazing blooms.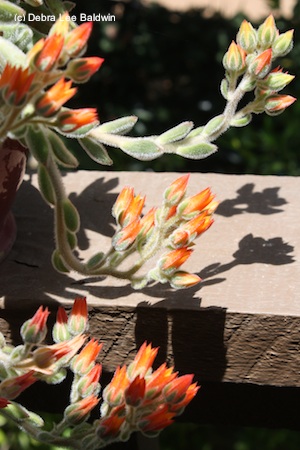 They remind me of little lanterns or candy corn.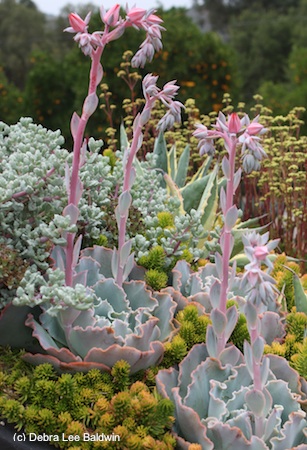 The plants themselves are intriguing too, with lovely rosette shapes and pastel colors that include blue.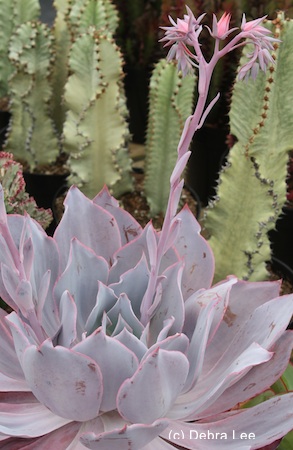 The flowers range in color from peach and pink..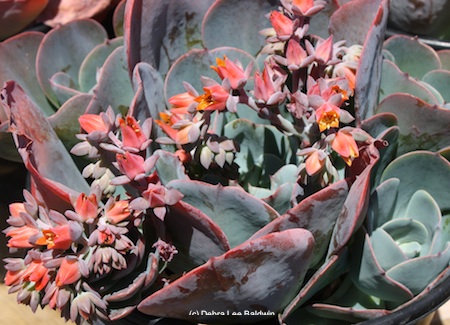 …to coral and vibrant orange…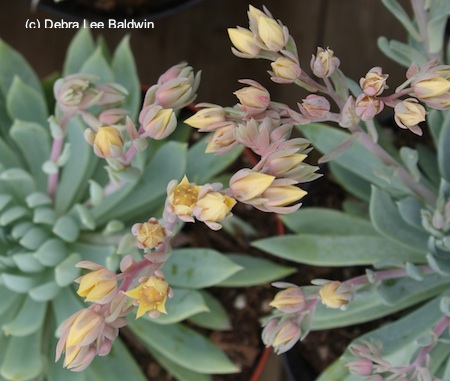 …and pale yellow.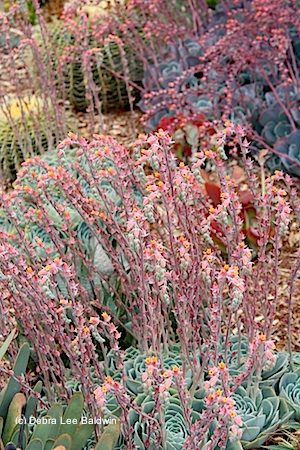 This is Echeveria imbricata in bloom, in the landscape.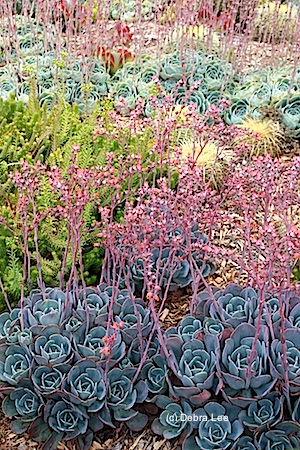 And this is Echeveria 'Blue Sky.'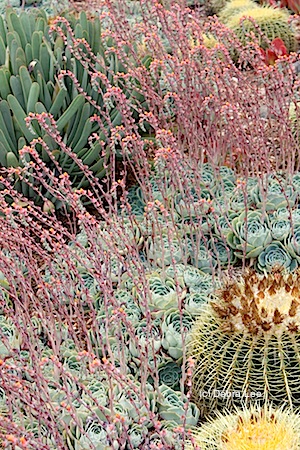 Most of these photos were taken in mid-July at one of my favorite nurseries, Oasis Water Efficient Gardens in Escondido, CA.
My goal is to share the beauty of waterwise, easy-care succulents in gardens, containers and landscapes via blog posts, newsletters, public speaking and workshops, photos, videos, merchandise, and social media (Facebook and Pinterest). My books: Designing with Succulents, Succulent Container Gardens, and Succulents Simplified.  www.debraleebaldwin.com 
GET UPDATES
Sign up and receive our latest garden inspiration straight to your inbox.