When in Orange County recently, I stopped by a nursery I'd heard about—the Dana Point Nursery on Pacific Coast Highway in Dana Point. I experienced it through my camera, and lost track of time. I shot a lot of cool plants and container combos, but the aeoniums were my favorites.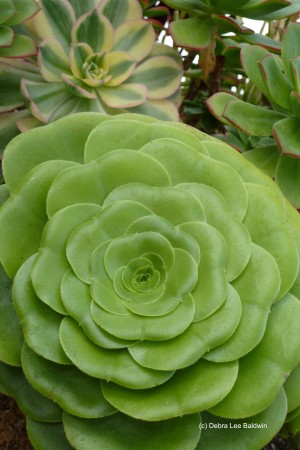 Aeoniums are native to the Canary Islands, off the coast of Africa. They do really well in Southern California, because they like our dry summers. Aeoniums go dormant during the summer, and if they're watered during that time, they may rot. Most of those shown here are cultivars.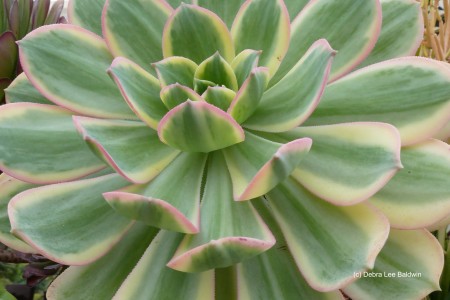 This is Aeonium 'Sunburst'. Pretty obvious how it got its name. This rosette was about 12 inches in diameter.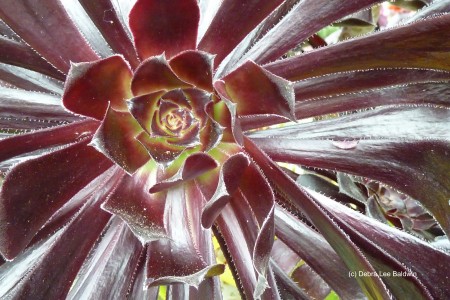 And this is Aeonium 'Zwartkop', from the German word for black. Yes, it's really that glossy.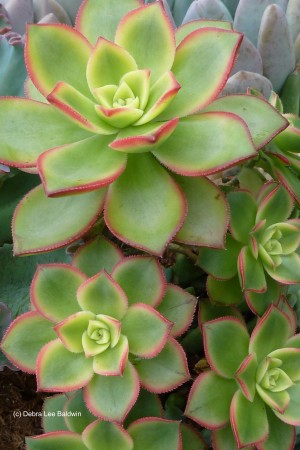 This is Aeonium 'Kiwi'. I love it's pointed leaves and variegation. Each rosette is about the size of a teacup.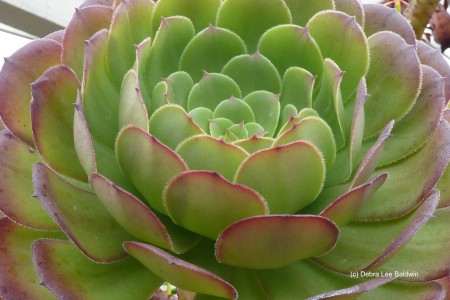 Not sure which this is. Possibly one of the hybrids developed by Jack Catlin of the Huntington Botanical Gardens.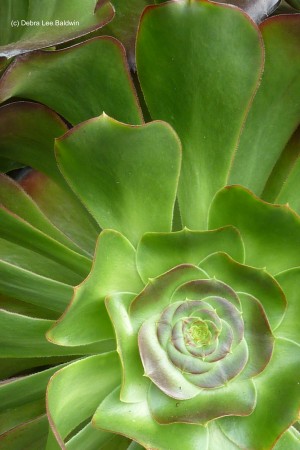 And one more: Aeonium undulata. What exquisite geometry! I was so busy taking photos that I forgot to buy anything. Looks like I'll have to go back, won't I?
My goal is to share the beauty of waterwise, easy-care succulents in gardens, containers and landscapes via blog posts, newsletters, public speaking and workshops, photos, videos, merchandise, and social media (Facebook and Pinterest). My books: Designing with Succulents, Succulent Container Gardens, and Succulents Simplified.  www.debraleebaldwin.com 
GET UPDATES
Sign up and receive our latest garden inspiration straight to your inbox.