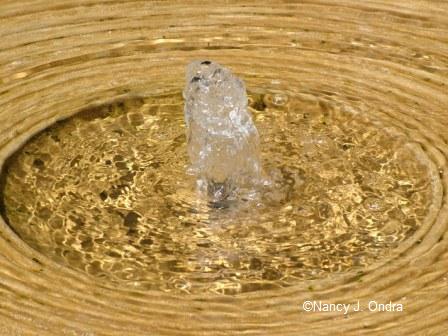 Sure, I'm a fan of water in the garden. Right now, after five weeks of essentially no rain, I'm a really BIG fan of water in the garden. Especially if it would come in the form of a gentle, soaking rain. Maybe 2 or 3 inches, over the course of two or three days. Is that too much to ask? Apparently, it is. And I don't want to wish too hard and have those of us in Pennsylvania get inundated like those of you in some areas of the Midwest, Southeast, and New England states have been. Still, it's hard not to get a little cranky about the latest forecast for another week of "beautiful" weather.
But I digress. The point of this month's Design Workshop is water as a design feature, not a necessity for plant survival. On this use of water, I have little to contribute, because I've never really had a water feature in my garden. I enjoy seeing water very much in other people's gardens, though, whether it's in the form of an intricately planted water garden…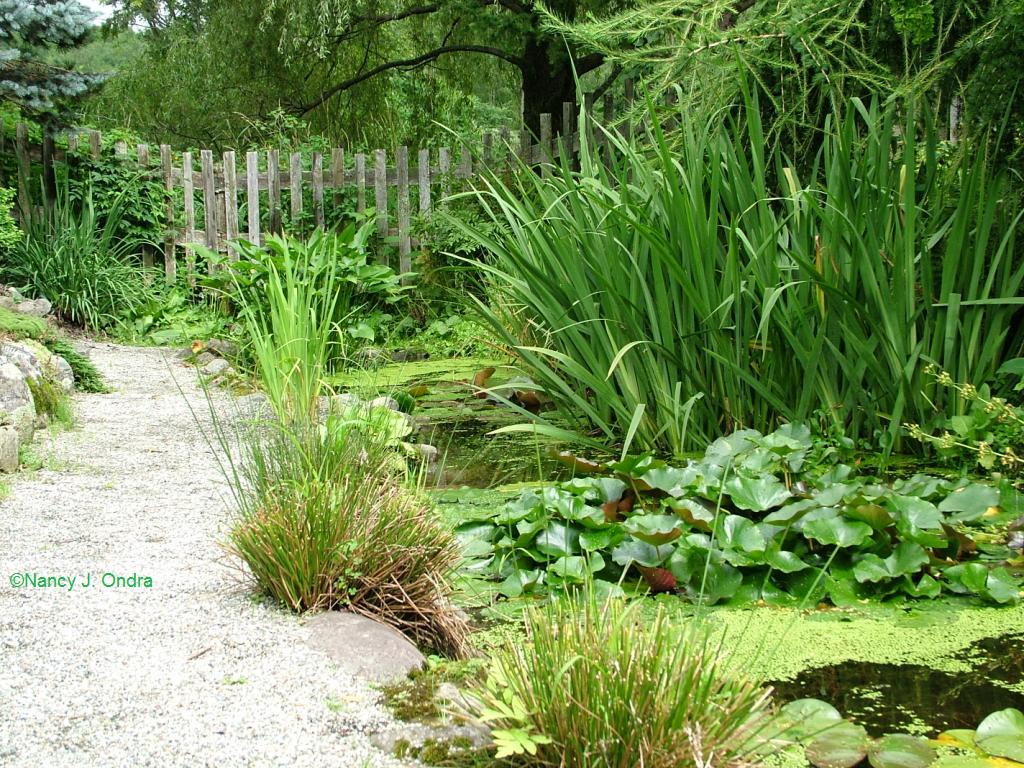 …an elegant container featuring just a few plants…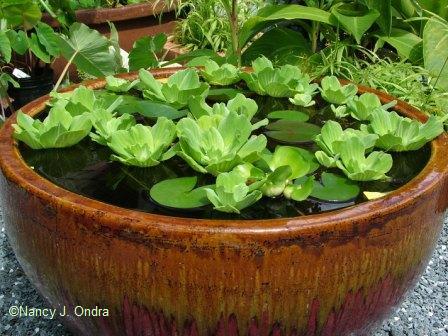 …a simple reflecting bowl creating a pretty vignette in a border…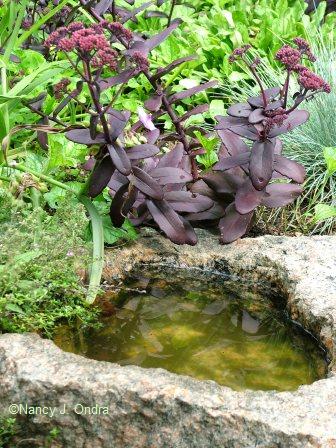 …or just a plain water-filled container bringing a bit of blue sky down to ground level.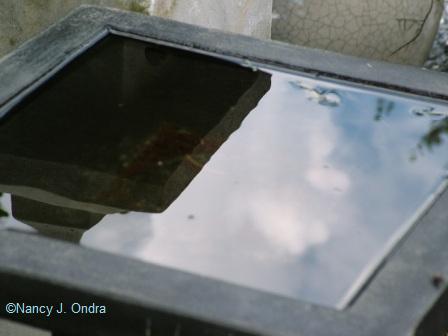 Now it's your turn to share your experiences with water features in the garden. Tell us about your pond, your waterfall, or your container water garden: maybe how you chose it, how you created it, or how you maintain it (or all three). Have any of you tried to build a bog garden? If so, how'd it go? What are some of your favorite plants for water features? These are just some ideas to get you thinking about the topic; anything to do with water is fair game. Oh, I will add one other challenge: Try to convince me that I really can't survive another growing season without some sort of water feature in my own garden. (Bonus points if you can convince me I'll be able to take care of it properly too, so it won't get all green and icky.)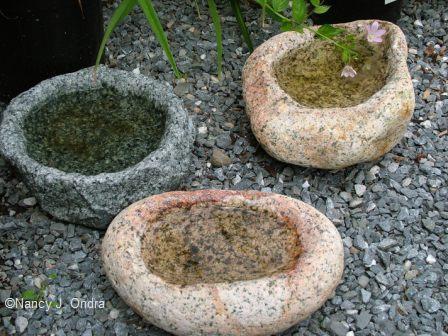 If you're new to the Garden Bloggers' Design Workshop, here's how it works: Write a post on anything related to water in the garden on your own blog and leave a link here (already-archived posts count too), or jot down your thoughts in a comment below. At the end of the month, I'll gather all of the links into one summary post for easy reference. If you're interested in checking out previous GBD Workshops, you can find them here:
Paths and Walkways
Fences and Walls
Arbors and Pergolas
Color in the Garden
Container Plantings
Front-Yard Gardens
Stone in the Garden
Decks, Porches, and Patios
Garden Whimsy
Trellises and Screens
GET UPDATES
Sign up and receive our latest garden inspiration straight to your inbox.